PCS Stone Specialists
(Precast Concrete Solutions Ltd)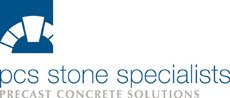 PCS specialise in the installation of architectural Cast Stone dressings, particually Portico's, Balustrades and Copings.
PCS Stone Specialists pride themselves on product knowledge and understanding how to handle and ensure the product is used and finished to the highest of standards.
PCS also specialise in the repair and finishing of Architectural Cast Stone. They provide a colour match pointing service and can attend site and provide free quotations.