Anaco Trading Ltd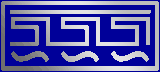 Working in conjunction with Valbruna, Anaco Stainless provides integrated solutions for the use of stainless steel in the civil engineering and construction industries.
For civil engineering and structural applications, stainless steel rebar has the advantage of greatly extending the life of a reinforced concrete structure in both normal and aggressive environments, and can dramatically reduce costs over the life cycle of your project.
In addition to ribbed bar, Anaco also sells related stainless products such as plain bar, tying wire, all thread bar etc.