London StoneWorks Ltd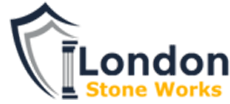 London StoneWorks Limited, an up and coming company is ready to bring the best and the most innovative methods of stone masonry for all your project needs.
They pride themselves as being an asset to the construction industry.
London StoneWorks motivation is their passion to preserve and enhance the tradition of stone building.
They recognise that in such a competitive market, quality is of paramount importance to our clients and hence we always strive to achieve perfection in everything they do.
What makes them different is their highly skilled stonemasons with over 10 years experience and a wealth of projects complete to date.
London StoneWorks Ltd services include portico installation, stone house building, stone facades,cladding, coping, pointing, repointing, string courses and any other service which is related to stone placement and cleaning. They respect the environment and fully comply with Health and Safety regulations in all their projects.
London StoneWorks have won their customers trust by consistently delivering results. To date, they have managed to meet their customers needs by supplying bespoke, project specific solutions as well as by utilising specialist stone cleaning plant for repairing and maintaining existing stone buildings.
Rest assured that London StoneWorks will definitely meet and exceed your expectations.